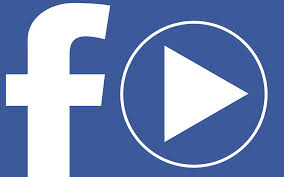 The Facebook video beast has awoken, and it's revolutionizing online video marketing. On this episode of the Video Marketing 2.0 Podcast, Joel Goobich and Brendan Carty discuss how video marketing on Facebook provides your business with enormous opportunity.
What happened: In February, 2014, Facebook tweaked its interface, making it easier to share and watch video directly, without being redirected to some external link (read: YouTube).
The effect: Facebook Video traffic has reached 4 billion daily views.
Content providers are seeing an exponential increase in the number of views of their videos.
Facts & Statistics
1. Buzzfeed, for instance, saw their online video views grow 80-fold in the last year alone.
2. Over 73% of Facebook Ad revenue comes from mobile ads.
3. 1 out of every 5 minutes (20%) that Americans spend on a smart phone are spent on Facebook or Instagram
What this means for you:
1. If you haven't already, you need to start investing in video. If the video revolution is flying high already, with Facebook, it's about to get launched into space.
2. You need to consider Facebook a real market for spreading your business message. I know, it seems silly. Facebook is the place where teenagers post selfies and your cousin posts cat photos. But there's a lot more to it. With a professional Facebook page, a solid base of industry contacts, and some compelling, targeted video content, you can get your message to more of the right people quicker than you ever have before.
3. You may want to consider the venue when you create the content. Here's what I mean: people watch Facebook videos because they're entertaining, informative, or interesting in some way. They do NOT watch advertisements. So if you're using Facebook as a video venue – which you definitely should – you should avoid the hard sell, or even the soft sell, and instead create content that gets people interested in what you're doing. Get them thinking about what you do, maybe even make them laugh, but don't try to close a sale in one video. For many people, Facebook is like their personal space. If you come across as too pushy, it's almost like an invasion.
4. Finally, get people's attention right away. Facebook may bring more eyeballs to your video, but there's a lot of competition on there. After all, it's a constantly updating stream of media. So make sure that the first ten seconds of your video grab people right away, and then never let go.
What You'll Learn
Facebook is a growing presence in the realm of business video marketing
Marketing videos should be crafted for a Facebook audience
Make the first 10 seconds of your Facebook marketing video engaging
Links
Looking To Get A Video?
Thinkmojo produces smart videos that get results. Your product is powerful. We help people understand why and how.
Visit Thinkmojo.com