The Video Marketing Revolution is Here!
And it's changing out we do business. It is common knowledge in the online marketing community that a dramatic change –  a paradigm shift – is taking place.
We have coined the term "Video Marketing 2.0" to describe this phenomenon.  Video is no longer  just a cool add-on. It is fast becoming a necessary marketing tool in this era of mobile online access. The need for increased engagement and relevancy of content is well served by smart videos.
As leaders in the world of video marketing production & strategy, we at Thinkmojo felt that there was a void of relevant audio content that highlighted this new paradigm.  We've taken the reigns to talk about all things related to online video marketing.
Each week we'll highlight a different topic in the world of video marketing. Whether it's a discussion about a specific video marketing technique or an interview with a marketing expert or business leader, Video Marketing 2.0 promises to deliver actionable content to help you understand the changing video marketing landscape.
About your hosts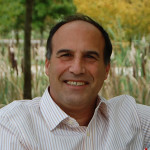 Joel Goobich, Co-Host
Dir. of Business Development, Thinkmojo Inc.
Over his three decades of business experience, Joel has founded and led highly-successful companies and is leveraging that knowledge to manage our go-to market strategies. A business development guru, Joel helps us stay ahead of the market curve and offer clients the most valuable product possible.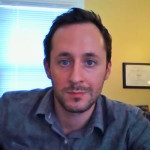 Brendan Carty, Co-Host
Lead Writer, Thinkmojo Inc.
Brendan is our messaging and story expert. He works with the creative team to develop the concept for each video, then crafts a compelling story that connects with the audience and conveys the product's value in a unique, memorable way. An experienced comedy writer, he's always willing to go for the laugh, as well.
Who we are
At Thinkmojo, we believe that the world is a better place when businesses can express their ideas in a way that delights, inspires and educates the customer. That's why we help startups, growth companies and established businesses share their vision with fun, elegant and most importantly – compelling videos. One by one, these videos introduce great new ideas to the world and inform us of new products and services. They support and build brands.
Thinkmojo is a modern business that utilizes creative assets from around the globe. Our team is made up of artists, developers, writers, marketers, and techies – all with unique talents, all working together to craft videos that delight and inspire.
We've got two offices – one in the Silicon Valley and the other in Edmonton Canada. If you're ever in either area, feel free to swing on by for a Mojo tour or just a Mojo cup of coffee. (It's what keeps the Mojo flowing.)